Business Administration Accounting
Business Administration-Accounting
This course is designed for those that wish to develop their accounting knowledge so they can work in an accounting/payroll environment. The program contains a university level accounting course that spans the entire academic year. Payroll record keeping regulations and recording methods are covered in depth using manual and computerized methods. Students receive a comprehensive course load including spreadsheets, various computerized accounting packages, word processing, management and business courses. Atlantic Business College requires that students enrolled in the Business
Administration Accounting Program complete all the courses listed below. To
receive a diploma a student must receive a minimum mark of 60 in all
compulsory courses from year one and year two.
Passport:

Copy of the biometric page (first and last page) of your current passport including all the pages that have visa stamps of all other countries.
Study Permit, Refusal Letter: Copy of the Study Permit, Refusal letter if applicant previously applied for a Study Permit to Canada or any other countries.
Certificate +Transcripts: Senior secondary or high school (Grade 12) certificate and transcripts of graduation credentials, courses studied, and grades earned.
English language Proficiency:
TOEFL – Test of English as a Foreign Language Internet based test (IBT) – Overall 80 with the minimum in each component: Reading 20; Listening 20; Speaking 20; Writing 20.or
International English Language Testing (IELTS) Academic Level with scores at or above overall average of 6.0 AND no band below 5.5
Pearson Test of English (PTE Academic). Minimum score of 58 with no subject test less than 49 means (49L,49W,49S,49R)
Canadian Academic English Language Assessment Test (CAEL) (the online or in-person test). Overall band score of 60
CELPIP : Overall 7 no band below than 6 ( 6L,6W,6S,6R) or
We request you to upload your documents in this section.
Year 1- Compulsory Courses
Financial Accounting 100
Financial Accounting 200
Excel
Quickbooks I
Sage 50 I
Payroll Administration
Word
Communications
Records Management
Business Law
Business Ethics and Economics
Business Math I
Year 2- Compulsory Courses
Financial Accounting 300
Managerial Accounting 100
Internal Control Procedures
Advanced Excel
Sage 50 II
Quickbooks II
Microeconomics
Macroeconomics
Introduction to Income Tax
Labour Standards & Employment Laws
Cost Accounting
Organizational Behaviour
Accounting & Payroll Administration Course Details
Financial Accounting
An introduction to financial accounting beginning with the introduction of debit and credit applications and moving on to adjusting entries, cash control and the study and understanding of important GAAP
(Generally Accepted Accounting Principles).
Advanced Financial Accounting
This course will expand upon the concepts learned in Financial Accounting and introduce new topics such as inventory control partnership and corporate accounting and the understanding and creation of cash flows. Upon completion, students will be competent to complete all accounting tasks on a daily, monthly and yearly basis for proprietorships, partnerships and corporations.
Payroll Administration
Payroll is one of the most important responsibilities of a business. Students completing this course will be capable of handling all forms, accounting entries and requirements of payroll legislation from the hiring of a new employee to the final record of employment.
Labour Standards & Employment Laws
Upon completion of the course students will have a strong understanding of Federal and New Brunswick labour laws regarding hours worked, statutory holidays, minimum wages etc. As well, students will study employment laws with regards to the legal definition of an employee, hiring processes, wrongful dismissal, constructive dismissal etc.
Computerized Accounting Sage 50
An in-depth study of one of the most popular small business accounting packages. Students will learn how to create new companies, create daily entries in all modules, print financial and managerial statements, import & export information and use the internet capabilities of ACCPAC Simply.
Computerized Accounting Sage 300
ACCPAC Plus is a powerful accounting package widely used by larger companies. Understanding set-up of company records, creating batches in the general, receivable and payable journals, working with account numbers, designing and printing reports, completing monthly processes and integration of information from the different ledgers are the focus of this course.
Introduction to Business Ethics and Economics
This course is designed to introduce students to the basic concepts of business such as: economic systems, supply and demand, product and profit, business ethics, social responsibility and the Canadian economy. We analyze current events to determine their effect on business. Students will also gain an understanding of the different types of businesses and what is involved in opening and managing a business. Each student will be able to make an informed decision on the viability of opening a business.
Keyboarding/Outlook
The Keyboarding portion of this course is designed to assist students in mastering the alphabet and numeric keyboard, speed and accuracy and formatting of letters and memos. The outlook portion of this course provides students with the skills, knowledge and confidence to utilize Microsoft Outlook. Students will learn to navigate the Outlook window, compose, reply and forward e-mail messages, add and delete attachments, flag messages, modify delivery options, create signatures, message settings and delivery options, organize, delete and print messages and contacts, create contact and distribution lists, create tasks and to-do lists and schedule appointments, meetings and events.
Microsoft Word
This course provides students with the skills and knowledge to utilize Microsoft Word. Students will learn to edit text, check spelling and grammar, print documents, work with document views, manage styles and utilize document themes, merge documents and data sources, insert quick parts in documents, utilize newsletter-style columns, work with comments and revisions, insert drawing objects and graphics, utilize smart art and insert headers and footers.
Microsoft Excel & Advanced Excel
This course provides students with the skills and knowledge to utilize Microsoft Excel. Students will learn to create a simple worksheet by entering labels and values, build a worksheet using copy and paste, fill and autofill, find/replace, column width and row height, hide columns and rows and copy cell formatting, insert and delete columns and rows, create formulas and use functions such as Average, Max, Sum, NOW, IF, Vlookup and Dfunction, filter databases using Auto Filter, Criteria and Extract, work with cell references including relative, absolute and mixed, format cells using number formats and changing alignment, use chart wizard to format, size, move, edit, save and print a chart, protect, save and print worksheets, charts and formulas.
Occupational Health & Safety Administration
This program is designed to give students a general overview of the concepts behind safety in the workplace and the accounting for this program. Topics include historical background of occupational health and safety, workplace hazards and ergonomically planning a work space.
Business Law
This course is designed to give students a general overview of the Canadian legal system, international torts, negligence, contracts, agency, employment and collective bargaining.
Communications/Records Management
This course develops basic language and communication skills. Business letters, reports and interpersonal skills are addressed as communication becomes increasingly important in the shrinking global marketplace. Records Management is designed to instruct students in the use and design of alphabetic, numeric and geographical filing systems.
Customer Service
This course provides students with the basic concepts and current trends in the customer service industry. Special areas of emphasis include the importance of providing excellent customer service, development of a customer service strategy, coping with challenging customers, customer retention and measuring customer satisfaction.
Career Skills
Students will learn to showcase the specific skills and qualifications they bring to any position and company and how to select the best people as references. They will receive tips on filling out job applications and will create and perfect a personal resume and cover letter. Students will also learn the best ways to evaluate a job offer and important advice for on the job success.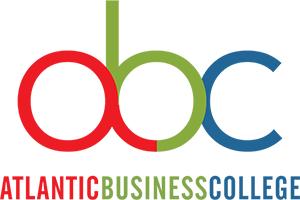 We are now accepting applications for international students.
Administration, Management, and Social Service Programs.
APARTMENT RENTAL INFORMATION: