Child and Youth Care Worker
Child and Youth Care Worker - 3 Years
This three-year advanced diploma program will provide the student with a full range of intervention, prevention, and treatment strategies to facilitate a positive change for children, adolescents, and families in need of emotional, social, developmental, or mental health support. The students will receive in-depth training and education in behavioral theories, practices and a foundational understanding of assessment, intervention, autism spectrum disorder (ASD) and activities with children and youth.
The Child and Youth Care Worker Program is designed to teach students the necessary practical skills and theory to work with adolescents, children, and families with challenging needs such as social, emotional, behavioral, and mental health concerns. Students will identify the importance of collaborating with colleagues within their field including educators, medical and social worker professionals, correctional staff, and community partners. Networking with these professionals will assist them when implementing appropriate prevention/intervention strategies that inspire change.
Students must meet 
one (1)
 of the following admission requirements:
High school graduation or
GED or equivalent or
Mature student – Detailed resume outlining experience and qualifications must be submitted.
Semester 1
Activity-based Interventions
Child Development
Relational Practice
Self-Care Reflective Practice
Foundations of the Child and Youth Care Profession
Communications for College
CiENE
General Education Course
Semester 2
Trauma and Abuse
Counselling Techniques
Adolescent and Young Adult Development
Behavioural Interventions
Preparation for Field Practicum
Mental Health in Children, Youth and Families
Non-Violent Crisis Intervention
General Education Course
Semester 3
Counselling Theory in Practice
Creative and Trauma-Informed Interventions
Field Practicum and Seminar l
Clinical Documentation Skills
Semester 4
Field Practicum and Seminar 2
Group Counselling and Facilitation
Working with Families
General Education Online
Semester 5
Addictions in Children, Youth and Families
Social Activism and Advocacy
Field Practicum and Seminar 3
Cultural Diversity and inclusivity
Semester 6
Human Sexuality
Working within Community and Justice Systems
Field Practicum and Seminar 4
Contemporary Trends in CYC
Total Fees Payable: First year- Tuition: $9695.00 Textbooks: $1750.00 plus 5% tax Second year- Tuition: $5595.00 Textbooks: $1750.00 plus 5% tax Third year- Tuition: $5595.00 Textbooks: $1750.00 plus 5% tax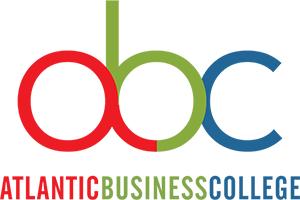 Child and Youth Care Worker
APARTMENT RENTAL INFORMATION: