Child and Youth Care Worker
Child and Youth Care Worker - 3 Years
This three-year advanced diploma program will provide the student with a full range of intervention, prevention, and treatment strategies to facilitate a positive change for children, adolescents, and families in need of emotional, social, developmental, or mental health support. The students will receive in-depth training and education in behavioral theories, practices and a foundational understanding of assessment, intervention, autism spectrum disorder (ASD) and activities with children and youth.
The Child and Youth Care Worker Program is designed to teach students the necessary practical skills and theory to work with adolescents, children, and families with challenging needs such as social, emotional, behavioral, and mental health concerns. Students will identify the importance of collaborating with colleagues within their field including educators, medical and social worker professionals, correctional staff, and community partners. Networking with these professionals will assist them when implementing appropriate prevention/intervention strategies that inspire change.
Applicants must have completed 12th grade with English Credits or Credits on transcripts
The language of instruction at Atlantic Business College is English. In addition to the academic admission requirements, all applicants for whom English is not their first language and/or are coming from countries where English is not an official language, must provide proof of language proficiency.
Applicants must meet ONE of the following criteria to meet Atlantic Business College's English language Proficiency requirements:
English language Proficiency:
TOEFL – Test of English as a Foreign Language Internet based test (IBT) – Overall 80 with the minimum in each component: Reading 20; Listening 20; Speaking 20; Writing 20.or
International English Language Testing (IELTS) Academic Level with scores at or above overall average of 6 AND no band below 5.5 or
(IELTS is not required if the candidate is from an English-speaking country.)
Pearson Test of English (PTE Academic). Minimum score of 58 with no subject test less than 49 means (49L,49W,49S,49R)
Canadian Academic English Language Assessment Test (CAEL) (the online or in-person test). Overall band score of 60
CELPIP: Over all 7 no band below than 6 (6R,6L,6S,6W)
Semester 1
Activity-based Interventions
Child Development
Relational Practice
Self-Care Reflective Practice
Foundations of the Child and Youth Care Profession
Communications for College
CiENE
General Education Course
Semester 2
Trauma and Abuse
Counselling Techniques
Adolescent and Young Adult Development
Behavioural Interventions
Preparation for Field Practicum
Mental Health in Children, Youth and Families
Non-Violent Crisis Intervention
General Education Course
Semester 3
Counselling Theory in Practice
Creative and Trauma-Informed Interventions
Field Practicum and Seminar l
Clinical Documentation Skills
Semester 4
Field Practicum and Seminar 2
Group Counselling and Facilitation
Working with Families
General Education Online
Semester 5
Addictions in Children, Youth and Families
Social Activism and Advocacy
Field Practicum and Seminar 3
Cultural Diversity and inclusivity
Semester 6
Human Sexuality
Working within Community and Justice Systems
Field Practicum and Seminar 4
Contemporary Trends in CYC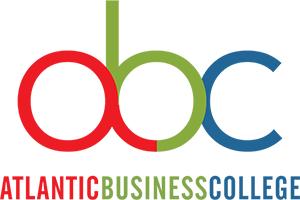 We are now accepting applications for international students.
APARTMENT RENTAL INFORMATION: