Construction and Industrial Electrician
Construction and Industrial Electrician - 1.5 Years
The Construction and Industrial Electrician program will teach you the ins and outs of circuitry and wiring that are required to become an electrician in the electrician construction and maintenance trade.
What you'll learn
Learn to absorb constant changes in: technical and technological applications; new procedures; materials; installations; wiring methods; and schematics and diagrams.
Explore the world of an electrician through a basic eight-week semester, an intermediate ten-week semester and an advanced ten-week semester.
Applicants must have completed 12th grade with English Credits or Credits on transcripts
The language of instruction at Atlantic Business College is English. In addition to the academic admission requirements, all applicants for whom English is not their first language and/or are coming from countries where English is not an official language, must provide proof of language proficiency.
Applicants must meet ONE of the following criteria to meet Atlantic Business College's English language Proficiency requirements:
English language Proficiency:
TOEFL – Test of English as a Foreign Language Internet based test (IBT) – Overall 80 with the minimum in each component: Reading 20; Listening 20; Speaking 20; Writing 20.or
International English Language Testing (IELTS) Academic Level with scores at or above overall average of 6 AND no band below 5.5 or
(IELTS is not required if the candidate is from an English-speaking country.)
Pearson Test of English (PTE Academic) with a score of Certificate and Diploma. Minimum score of 58 with no subject test less than 49 means (49L,49W,49S,49R) or
Canadian Academic English Language Assessment Test (CAEL) (the online or in-person test) with a score of: Certificate and Diploma Overall band score of 60 or
CELPIP: Over all 7 no band below than 6 (6R,6L,6S,6W)
Semester 1
Canadian Electrical Code 1
Electrical Theory 1
Installations Methods 1
Electronics 1
Instrumentation 1
Prints 1 – Electrician
Semester 2
Monitoring and Communications 2
Canadian Electrical Code 2
Electrical Theory 2
Installation Methods 2
Electronics 2
Instrumentation 2
Prints 2 – Electrician
Semester 3
Canadian Electrical Code 3
Electrical Theory 3
Installation Methods 3 (Construction & Maintenance)
Electronics 3 (Construction & Maintenance)
Instrumentation 3
Prints 3 – Electrician
Total Fees Payable:
First year- Tuition: $9695.00
Textbooks: $1750.00 plus 5% tax
Second year- Tuition: $4,847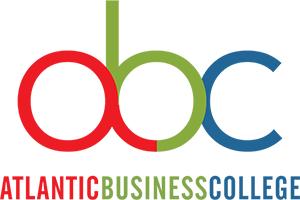 Construction and Industrial Electrician
APARTMENT RENTAL INFORMATION: