The two-year diploma program will enhance the student skill set if he currently work, or plan to work in a variety of human service settings, whereby an understanding of human behavior, communicating with others, and assisting individuals with their life choices are required skills. Note: This program is not intended to replace the role of a counsellor.
What skills and content are taught in this program?
Our Human Services Counselor Program provides hands-on practical experience and training in:
Communications: basic counseling skills and techniques necessary to communicate appropriately with staff, clients, families and other human services care providers.
Interpersonal Relationships: principles and practices to develop collaborative and positive relationships.
Psychology: knowledge on such topics as motivation, personality, abnormal behaviour, emotion, development, social processes, and psychotherapy.
Behaviour Management: applied behavioural techniques used to modify behaviour.
Advocacy, Conflict Resolution and Group Facilitation.
Community Development and Social Policy.
Certification in ASIST: Suicide Intervention.
Certification in CPI : Non-Violent Crisis Intervention.
Total Fees Payable:
First year- Tuition: $9695.00
Textbooks: $1750.00 plus 5% tax
Second year- Tuition: $5595.00
Textbooks: $1750.00 plus 5% tax
Provincial and Federal student loans are available to qualifying students.  For more information on applying for a student loan, New Brunswick residents should contact New Brunswick Student Financial Services at www.studentaid.gnb.ca. If you have not lived in New Brunswick for the past 12 months, or if you are currently living in another province, please contact your provincial Student Financial Aid office.
Human Services Counselor Course Details
Foundation of Human Services
Students will explore the foundation of generalist human service work practice. Through an interactive class students will discuss the profession's historical roots, examine essential components of sound practice, and problem-solving processes and review best practices. Students will explore interdisciplinary approaches and discuss ethical dilemmas.
Interpersonal Relationship
This course will introduce students to the principles and practices of the human relationship. Students will have opportunity to integrate theory and skills development as they begin to recognize the process of human interaction. Giving and receiving feedback, needs, assertiveness, self-esteem, and conflict resolution are emphasized as important influences on interpersonal communication skills. Students will learn to develop collaborative and positive relationships. Focus will be placed on self-exploration and experiential learning.
Lifespan Development
This course will explore lifespan development (birth to death). Students will develop an understanding of social, emotional, physical, moral, and cognitive growth exploring widely accepted theories. Students will apply these theories to an observational learning experience.
Self Care
Students will have the opportunity to explore and examine areas of personal stress and their maintaining variables. Traditional and holistic methods of self-care will be examined in this applied course.
Crime, Punishment, and Reintegration
This course gives students a foundation of knowledge of the Canadian legal system necessary for them to properly advocate and support their future clients. Students will learn special considerations in human rights, consent and capacity, mental illness, restorative justice, and youth criminal justice. Students will also explore various provincial acts that apply to the field, observe court proceedings, and hear from several guest speakers.
Fundamental Skills in Counselling
This course emphasizes the necessary skills to begin any helping relationship. Basic helping skills will be examined and practiced – active listening, reflecting, leading, challenging, paraphrasing, summarizing, etc. – through lectures, class discussions and role play demonstrations.
Crisis Intervention
This course will provide students with theoretical knowledge and practical skills for managing crisis situations when working in the field. Based on the premise that "Crisis is Opportunity", students will learn intervention methods (verbal and physical) and safe practices through lectures and certifications. Certifications include CPI's Non-Violent Crisis Intervention and Applied Suicide Intervention Skills Training.
The Family-System, Issues, and Helping
This course will examine the family system; its communication patterns, rules, and life cycle. Students will have the opportunity to review historical and current practices through a literature review and instructor led lectures. Students will also be introduced to the process of assessment, engagement, empowerment and discharge as it relates to working with at-risk families. Students will gain skills for working with families, as well as facilitating skill development in families. Students will examine their own family system as well as gain the skills required to work effectively with traditional and non-traditional family structures.
Abnormal Psychology
Students will study the procedure and DSM-V criteria associated with being diagnosed with mental health illnesses. Areas to be explored include, but are not limited to, Bipolar Disorder, Mood Disorders, Post-Traumatic Stress Disorder, Anxiety Disorders, Obsessive Compulsive Disorder, Autism Spectrum Disorder, and Schizophrenia. Students will learn the symptoms and behaviours associated with the above mental illnesses, through case studies, videos, and a variety of instructor led demonstrations. Students will explore and research prevention and treatments including psychotherapy, group therapy, psychoeducational therapy, and psychopharmacological treatments.
Behaviour Management
This course introduces the student to a wide variety of applied behavioral techniques used to modify behavior. The course will assist the student in observing behavior in an objective and analytical manner. Classical and operant conditioning theories and procedures will be emphasized in a practical manner and implemented through case studies.
Group Dynamics and Therapeutic Activity Planning
This course provides opportunities for the student to utilize the skills and techniques of the group process in social and work situations. The focus is on group behavior in therapeutic settings and the use of various techniques, methods and approaches within the group process with children, youth and their families. Students will apply this theoretical knowledge to a group therapeutic activity planning project.
Abuse
This course will educate students on the different forms of abuse inflicted against children, adults, elders and vulnerable persons. Students will gain an in-depth knowledge of many types of abuse, such as: neglect and psychological, physical, sexual, and economic abuse. Students will learn how to identify signs of abuse and what to do if they suspect abuse. Risk factors and prevention will also be covered in respect to victims and perpetrators.
Residential
This course is designed to increase students' knowledge and skills in the area of residential placements of adults, seniors and vulnerable persons. It will focus on competency based program design and implementation as best practice qualities are explored and discussed. Topics will include, but are not limited to, the role of collaborative problem solving, structure, consistency, individualized programming, staff team work, and quality care. Students will apply the concepts learned in class to a variety of case study examples.
Essential Skills in Report Writing and Case Management
Through an interactive classroom environment, the student will gain the basic skills and techniques necessary to communicate appropriately with staff, clients, families and other human service care providers. Focus will also be given to the importance of proper documentation and reporting. Students will learn how to create client portfolios, individualized case plans, incident reports, daily logs, and other documentation commonly used within the human services field. Students will also be given the skills to prepare and lead a mock case management meeting.
Trauma-Informed Care
This course will provide students with the knowledge of the different forms of trauma, the symptoms and co-morbid disorders that present with children and adults who have been through traumatic events as well as best practices to support these populations. Students will be given the current trends in school, residential, and counseling practices to treat and build relationships with children, youth, and adults who have experienced complex trauma.
Substance Use, Mental Health, and Treatment
This course will provide students with information regarding substance use and misuse. Special emphasis will be placed on assisting students to develop an understanding of such topics as risk factors and protective factors for substance use/misuse, models of assisting (stages of change model, harm reduction model, abstinence model, motivational interviewing, etc.), the links between mental health issues and substance use/misuse and the core functions of a substance use care plan.
Human Services in the Community
This course develops a strong understanding of exceptionalities and disabilities and ways in which students can support their clients in integrating positively into the community by adopting the philosophies of Social Role Valorization. Students will also gain practical experience identifying appropriate support services and intervention strategies available within the community through guest speakers, community visits, volunteer experiences and research. Students also develop an understanding of the relationships between families, community agencies and support service professionals by learning about current Canadian policies and programs.
Corrections
This course will introduce students to a correctional facility. This includes emphasis on security, protection and prevention from an institutional standpoint. Introductions to core values surrounding corrections, with an emphasis on rehabilitation and reintegration. Basic introduction to tools used by correctional staff will also be discussed. Students will be given a formal tour of a correctional environment (youth and adult) and experience firsthand how various searches are conducted.
Independent Directed Workshop
Students will participate in an individual project which is designed for the purpose of an in-depth study of a preapproved topic within the field. Students will be provided a framework for the work required with specific deliverables due throughout the course. Students will be required to submit a written report and as well, will be required to create a workshop related to the field of study. Instructors will support students by providing an appropriate audience for the presentations. *Content is subject to change by administration as required to meet program and profession standards.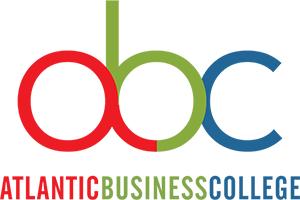 This fee is for:  Administration, Management, and Social Service Programs
APARTMENT RENTAL INFORMATION: