This program is designed to provide students with the knowledge and skills to practice emergency pre-hospital medical/trauma care and to function as an integral member of the health-care team in assisting victims of injury or illness. Graduates of the program will have demonstrated the ability to safely and competently care for individuals of all ages, in emergency and non-emergency situations and to administer emergency treatment and care measures. The program provides a rich learning environment that utilizes classroom education, immersive simulation, various interprofessional exercises, and clinical exposure to prepare students with the knowledge, skills, attitudes and critical thinking for proficiency within the critical care and community care environments. Clinical work-integrated learning (WIL) at a hospital and field site with an ambulance service allows students the opportunity to assess emergency patient needs based on factors such as condition, severity, age, stress and anxiety. Paramedics must have the ability to work and practice sound decision making within stressful environments and function as a leader in often chaotic situations.
Students must meet 
one (1)
 of the following admission requirements:
High school graduation or
GED or equivalent or
Mature student – Detailed resume outlining experience and qualifications must be submitted.
Semester 1
College Reading & Writing Skills
Field Placement I (Paramedic)
Safety in the Workplace
Biomedical Science 1
Professional Practice 1
Paramedic Procedures 1
Paramedic Patient Management 1
Semester 2
Field Placement II (Paramedic)
Biomedical Science 2
Pharmacology 1
Professional Practice 2
Community Populations
Paramedic Procedures 2
Paramedic Patient Management 2
Semester 3
Field Placement III (Paramedic)
Pharmacology 2
Professional Practice 3
Paramedic Procedures 3
Paramedic Patient Management 3
Semester 4
Field Placement IV (Paramedic)
Paramedic Comprehensive Review
Professional Practice 4
Electives: General Education
Total Fees Payable:
First year- Tuition: $9695.00
Textbooks: $1750.00 plus 5% tax
Second year- Tuition: $5595.00
Textbooks: $1750.00 plus 5% tax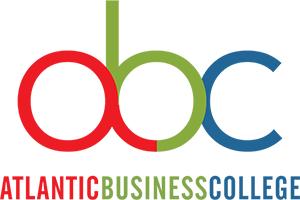 We are not currently accepting applications for this program.
Please keep a check here for further updates.
APARTMENT RENTAL INFORMATION: