Policing & Security Foundations
Policing & Security Foundations
The Policing & Security Foundations program is designed to emphasize the necessary competencies required, both academically and physically, to be successful in law enforcement and/or professional security fields in Canada.
Tuition:  $10,595.00
Textbooks:  $1750.00 plus 5% tax
Uniforms:  $1250.00
GYM Membership/PARE:  $520.00
Firearms Training:  $340.00
Provincial and Federal student loans are available to qualifying students.  For more information on applying for a student loan, New Brunswick residents should contact New Brunswick Student Financial Services at www.studentaid.gnb.ca. If you have not lived in New Brunswick for the past 12 months, or if you are currently living in another province, please contact your provincial Student Financial Aid office.
Policing & Security Foundations Course Information
Ethics
In this course students will be exposed to and explore the areas of exercising their authority as an officer and the responsibilities of the position both on and off duty.
Community Policing
This course will provide students with a "New Age" approach to serving the community which takes students back to the style of policing conducted utilizing traditional methods and procedures. This course will expand on the total aspect of modern day policing styles in North America outlining the collaborative style of policing methodologies.
Law Enforcement Report Writing
This course will assist students with being able to articulate both in writing and orally on a professional level. In the field of law enforcement, persons with these competencies are the most successful and resourceful employees in any organization.
Introduction to Psychology
This course will provide students with the opportunity to acquire the necessary skills, knowledge and confidence to have an increased understanding of the scientific study of the human mind and character as they relate to the law enforcement industries.
Police Powers and Procedures
This course will provide students with the skills, knowledge and confidence to apply the basic concepts of arrest and detention under the authority of the Criminal Code of Canada and the Supreme Court of Canada case law rulings. The Canadian Charter of Rights and Freedoms is instrumental in the development of the powers of the police officer and these rights and freedoms will be explored in depth.
Fitness & Lifestyle Management
The course will assist students in developing a healthy and fit lifestyle and provide an opportunity to increase one's personal and work related fitness. Students will be provided the tools and methods to successfully meet the demanding physical fitness standards imposed on law enforcement officers.
Criminal Investigations
Developing investigative theories, format, structure and logical sequences pertaining to the investigation of simple and moderately complex investigations is the focus of this course.
Criminal Justice
This course includes discussion on the structure of the Federal, Provincial and Municipal governments; Political Parties of Canada; and, explores the Canadian Constitution Act. Students will also acquire an in-depth knowledge of the Charter of Rights and Freedoms, gain an advanced level of understanding pertaining to the rule of Law, Federal and Provincial courts, the Judicial system in Canada and competently navigate through the various components of the Criminal Code of Canada.
Principles of Evidence (Forensics)
In this course students will be given the opportunity to acquire the skills, knowledge and confidence to apply the principles and responsibilities of the first officer on the scene of a criminal investigation. Students will be exposed to a comprehensive presentation of identification, collection and preservation of evidence.
Law and Security Administration
This is a foundation course into the field of Private Policing which is the entry level of all law enforcement officers. Students will be exposed to the history, legislative requirements, basic and advanced level security procedures, technology and equipment in order to jump start a career in this exciting industry.
Private Investigation
This course provides students with the knowledge and skill sets to understand the competencies required of professional private investigators including, memory and observation, processes of investigation, powers of a private investigator and specialized forms of investigation.
Search/Handcuff/Defensive Techniques
Students will learn proper search and defensive techniques when applying handcuffs. Students will also learn to work within the parameters of Canada's National Use of Force Framework and officer's safety guidelines.
PEACE Interviewing Technique
Students will acquire the necessary tools to conduct interviews with professionalism and integrity. Topics covered include basic principles, the personal approach, giving interview a structure and planning and preparation.
Accident Investigation/Measurement/Sketch
In this course students will learn how to undertake the basic investigative steps at the scene of a non-fatal motor vehicle accident. Accident Investigation requires attention to detail and a basic understanding of mathematics. Students will also have the opportunity to acquire the skills, knowledge and confidence to enhance their defensive driving skills. This course offers the most current software available for defensive driving simulation allowing students to practice in 28 different environments and scenarios.
Crisis Intervention for Security Professionals
This course will provide students with the opportunity to acquire the skills, knowledge and confidence to recognize various types of mental illnesses and psychological disorders and deal with individuals in conflict and in highly stressful situations. Students will also learn how to effectively develop problem solving skills for use in law enforcement.
Diversity and Indigenous Peoples in Canada
This course provides our candidates the opportunity to acquire the skills, knowledge and confidence to understand issues related to our diverse communities, as well as the Indigenous Peoples in Canada as they relate to our Criminal Justice System. We will examine the diversity, multiculturalism, religions, treaty process, residential school system and human rights of Canada's population, as well as Socio-economic issues facing the First Nations.
PARE – Physical Abilities Requirement Evaluation – Gym/Core Values
Through the application of knowledge gained in the Fitness and Lifestyle Management course, students will work toward the fitness level required to successfully pass the physical abilities requirement test. The PARE test will be administered towards the end of the academic year.
Restricted Firearm Training
Students will receive expert training from instructors designated by the Chief Provincial Firearms Officer. They will become familiar with and safely handle restricted firearms. Students will also learn the statutory requirement for licensing, handling and storage of restricted firearms.
Non-Restricted Firearm Training
Rules of the Range/Live Firing
Harassment in the Workplace
Defensive Driving Vehicle Operational Theory
CPR and First Aid Training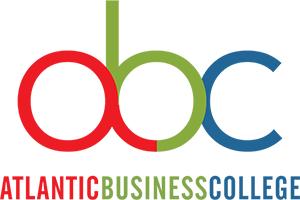 APARTMENT RENTAL INFORMATION: