Video Game Development - 3 Years
The Video Game Development diploma program offers the chance to build a gaming portfolio; students will also participate in a 16-week internship for hands-on experience.As a game developer you will be a leader of innovation in the digital game and interactive media industry.
Explore, experience, and develop skills in all major game development areas including design, art, programming and production.
Hundreds of hours of hands-on, applied learning in state-of-the-art computer labs with dual full HD monitors.
Curriculum focused on game programming and scripting, digital art production techniques, game design principles and game production practices.
Full access to industry leading programming, art, design, and production game development tools.
Practical individual and collaborative game development experience, culminating in a team project to conceive, design, develop and showcase an original game.
Students must meet 
one (1)
 of the following admission requirements:
High school graduation or
GED or equivalent or
Mature student – Detailed resume outlining experience and qualifications must be submitted.
Semester 1
I-Think: The Science of Thinking and Problem Solving
Communications for Media Studies
Digital Graphics Techniques I
Programming Essentials
Game Design Fundamentals
Database Essentials
Semester 2
3D Animation
Object Oriented Programming
Digital Graphics Techniques II
Game Engine Fundamentals
Mathematics I for Computer Studies
Semester 3
Computer Graphics Programming
Game Environment Design
Game Theory
Mathematics for Gaming
Semester 4
Advanced Game Programming Techniques
Networking for Game Communities
Rapid Game Development
Character Design
Physics for Gaming
Semester 5
Writing for the Gaming Industry I
Artificial Intelligence for Gaming
Game Development Project I
Advanced Animation Techniques
Mobile Gaming Space
Semester 6
Writing for the Gaming Industry II
The Business of Gaming
Game Development Project II
Or 6th Semester – Video Game Field Placement-16 Weeks
Total Fees Payable:
First year- Tuition: $9695.00
Textbooks: $1750.00 plus 5% tax
Second year- Tuition: $5595.00
Textbooks: $1750.00 plus 5% tax
Third year- Tuition: $5595.00
Textbooks: $1750.00 plus 5% tax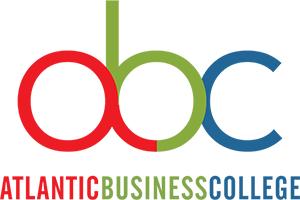 APARTMENT RENTAL INFORMATION: