A Dairy Herdsperson is a person who is responsible for the maintenance, health, nutrition, and breeding of dairy cows. They perform herd health procedures, routine herd maintenance, and operate and maintain barn mechanical systems and farm equipment.
2 Years
Year 1: Total Instruction Hours: 480
Total Instruction Weeks: 24
Practicum Weeks: 6
Year 2: Total Instruction Hours: 40
Total Instruction Weeks: 2
Practicum Weeks: 28
Admission Equivalent, Mature student, technical and language requirements:
Equivalent: Foreign credentials must be translated in English and assessed for Grade 12 equivalency by a recognized organization, or
Mature student with a score of 11 or more on the Wonderlic SLE (or other MCU approved test) Note: CAT and CAST no longer approved.
AND
NACC Technical Literacy Exam (passing score of 18), or
IELTS – Int'l English Language Testing Services – Minimum score of 6.0 with no subject test score lower than 5.5; or
TOEFL – Test of English as a Foreign Language Internet based test (IBT) – Overall 80 with the minimum in each component: Reading 20; Listening 20; Speaking 20; Writing 20.
Pearson Test of English (PTE Academic). Minimum score of 58 with no subject test less than 49 means (49L,49W,49S,49R)
Canadian Academic English Language Assessment Test (CAEL) (the online or in-person test). Overall band score of 60
CELPIP : Overall 7 no band below than 6 ( 6L,6W,6S,6R) or
In-School Training (20% of program hours)
480 hours of in-school training is required, which will focus primarily on the theory you need to support the skills in the Training Standard

The in-school training component is delivered, in-person, by the Atlantic Business College.
Modules
UNIT 1 – Applied Farm Practices

UNIT 2 – Milking Practices and Optimizing Milk Quality 

UNIT 3 – Feeding Practices

UNIT 4 – Herd Health Maintenance and Breeding

UNIT 5 – Routine Herd Maintenance

UNIT 6 – Farm Mechanical and Electrical Systems – Basic Maintenance

UNIT 7 – Maintenance Quality Control and Production Record

 
On-Farm Training (80% of program hours) 
80% of on-farm training with a co-operating dairy farm are required.  Atlantic Business College will work with students to arrange a suitable training partner.
Your employer must make sure that you have developed all the skills listed under their direction
Tuition Fee Year 1 : $13645
Tuition Fee Year 2 : $13295
Minimum mark of 60% in each course.
Satisfactory skill assessment received from co-operating diary enterprise.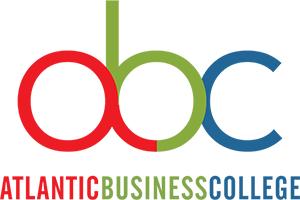 We are now accepting applications for international students.
Administration, Management, and Social Service Programs.
Conduct:
Plagiarizing or cheating on assigned work or tests will not be tolerated. If a student is guilty of either plagiarism or cheating on an assignment, he or she will receive an automatic 0 on that assignment; a second occurrence will result in a mark of 0 for that course and the loss of the student's diploma. Any cheating on a test or exam will result in an automatic 0 on that test or exam. Cheating is considered not only the use of another's work but also the sharing of the work with another. Both parties are equally to blame.
Attendance:
Absenteeism will be treated in the same manner as that required in the workplace, while attending in-class lectures, which allows one and one-quarter days a month for absences caused by illness. Cumulative absences jeopardize a student's opportunity to participate in co-operative work placement required for successful completion of their training. Chronic tardiness carries the same consequences as repeated absences.
During work placement students are to maintain an attendance record acceptable to the co-operating employer. If the employer deems the student has missed too many days and requests the student to be removed from the placement the participating student will forfeit successful completion of their program.
Students are expected to phone the college at 450-1408 if they are going to be absent or late for classes and to contact both the college and the co-operating employer while on their work placement. Failure to do so before 9:00 a.m. will result in a mark of 0 on all missed tests and assignments for that day and an unsatisfactory check for that day on the practicum assessment.
APARTMENT RENTAL INFORMATION: