This program is designed to provide students with the knowledge and skills to practice emergency pre-hospital medical/trauma care and to function as an integral member of the health-care team in assisting victims of injury or illness. Graduates of the program will have demonstrated the ability to safely and competently care for individuals of all ages, in emergency and non-emergency situations and to administer emergency treatment and care measures. The program provides a rich learning environment that utilizes classroom education, immersive simulation, various interprofessional exercises, and clinical exposure to prepare students with the knowledge, skills, attitudes and critical thinking for proficiency within the critical care and community care environments. Clinical work-integrated learning (WIL) at a hospital and field site with an ambulance service allows students the opportunity to assess emergency patient needs based on factors such as condition, severity, age, stress and anxiety. Paramedics must have the ability to work and practice sound decision making within stressful environments and function as a leader in often chaotic situations.
Applicants must have completed 12th grade with English Credits or Credits on transcripts
The language of instruction at Atlantic Business College is English. In addition to the academic admission requirements, all applicants for whom English is not their first language and/or are coming from countries where English is not an official language, must provide proof of language proficiency.
Applicants must meet ONE of the following criteria to meet Atlantic Business College's English language Proficiency requirements:
English language Proficiency:
TOEFL – Test of English as a Foreign Language Internet based test (IBT) – Overall 80 with the minimum in each component: Reading 20; Listening 20; Speaking 20; Writing 20.or
International English Language Testing (IELTS) Academic Level with scores at or above overall average of 6 AND no band below 5.5 or
(IELTS is not required if the candidate is from an English-speaking country.)
Pearson Test of English (PTE Academic). Minimum score of 58 with no subject test less than 49 means (49L,49W,49S,49R)
Canadian Academic English Language Assessment Test (CAEL) (the online or in-person test). Overall band score of 60
CELPIP: Over all 7 no band below than 6 (6R,6L,6S,6W)
Semester 1
College Reading & Writing Skills
Field Placement I (Paramedic)
Safety in the Workplace
Biomedical Science 1
Professional Practice 1
Paramedic Procedures 1
Paramedic Patient Management 1
Semester 2
Field Placement II (Paramedic)
Biomedical Science 2
Pharmacology 1
Professional Practice 2
Community Populations
Paramedic Procedures 2
Paramedic Patient Management 2
Semester 3
Field Placement III (Paramedic)
Pharmacology 2
Professional Practice 3
Paramedic Procedures 3
Paramedic Patient Management 3
Semester 4
Field Placement IV (Paramedic)
Paramedic Comprehensive Review
Professional Practice 4
Electives: General Education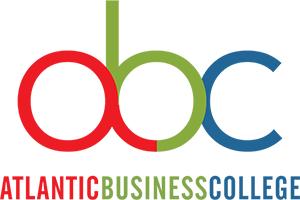 We are not currently accepting applications for this program.
Please keep a check here for further updates.
APARTMENT RENTAL INFORMATION: