Atlantic Business College requires that students enrolled in the Personal Support Worker Program complete all the courses listed below. To receive a diploma a student must receive a minimum mark of 70 in all compulsory courses and successful completion of all Clinical Work Placement hours.
Total Instruction Hours:  730
Total Instruction Weeks:  28
Clinical Practicum Weeks:  9
1. Copy of the biometric page (first and last page) of your current passport including all the pages that have visa stamps of all other countries.
2. Copy of the Study Permit, Refusal letter if applicant previously applied for a Study Permit to Canada or any other countries.
3. When you are in your final high school or senior secondary/ college / university year, please submit a letter from your institution stating the date of completion of the degree.
4. Senior secondary or high school (Grade 12) transcripts of graduation credentials, courses studied, and grades earned.
5. The language of instruction at Atlantic Business College is English. In addition to the academic admission requirements, all applicants for whom English is not their first language and/or are coming from countries where English is not an official language, must provide proof of language proficiency.
Applicants must meet ONE of the following criteria to meet Atlantic Business College's English language Proficiency requirements:
English language Proficiency:
Test of English as a Foreign Language (TOEFL):
International English Language Testing (IELTS) Academic Level with scores at or above overall average of 6.0 AND no band below 5.5
Pearson Test of English (PTE Academic) with a score of Certificate and Diploma. Minimum score of 58 with no subject test less than 49 means (49L,49W,49S,49R)
Canadian Academic English Language Assessment Test (CAEL) (the online or in-person test) with a score of: Certificate and Diploma Overall band score of 60
We request you to upload your documents in this section.
PSW Foundations 3060
Safety and Mobility 3045
Body Systems 3030
Assisting with Personal Hygiene 3030
Abuse and Neglect 3025
Household Management, Nutrition and Hydration 3030
Care Planning/Restorative Care 3030
Assisting the Family 3025
Assisting the Dying Person 3030
Assisting with Medications 3025
Cognitive/Mental Health Issues and Brain Injuries 3045
Health Issues 3045
Clinical Placement 1 3200
Clinical Placement 2 3110
Required for Clinical Placement:
CPR certificate
Criminal Record (Vulnerable Sector) Check
Total Fees Payable: $11,832.50
Minimum mark of 70% in each Module with no evaluation method below 70%
Minimum mark of 70% with no critical deficiencies in each of the Skills Performance Demonstrations
Demonstrate a satisfactory attendance record by completion of the PSW Attendance Form to be kept in the student's file. All students must complete the 390 hours.  If for any reason time is missed, it must be made up and documented.
Successful completion of all Clinical Work Placement hours and Skills Requirements
Successful completion of the NACC PSW Final Comprehensive Theory Examination (pass mark 65%)
Resume that the student intends to use for job search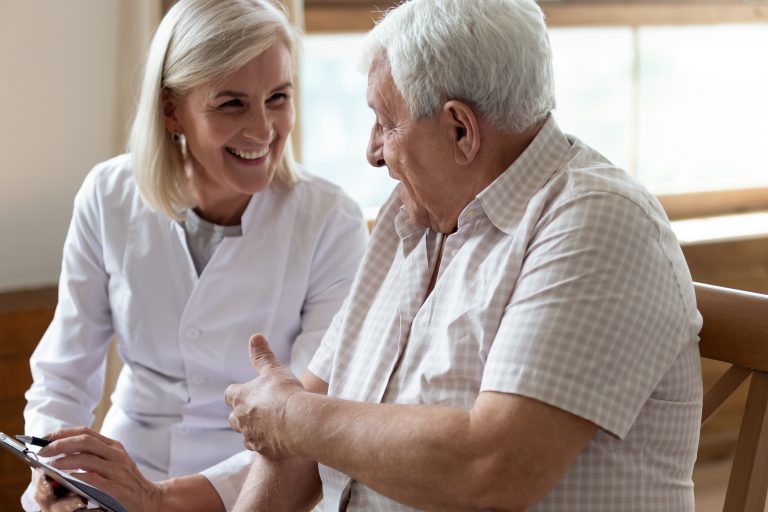 Money Orders in Canadian Funds
Mail to: Atlantic Business College Ltd.
1115 Regent Street
Fredericton, NB Canada E3B 3Z2
This fee is for: Personal Support Worker
APARTMENT RENTAL INFORMATION: