Web Designer and Developer - PG Diploma
Web Designer and Developer - PG Diploma - 2 Years
This four-semester- 2 year Post Graduate Diploma program is designed to provide hands-on, comprehensive training for those who desire to work in the field of web-centric business application development. The primary focus of the program is on user-centered design supported by extensive back-end programming and front-end use of graphic design, multimedia, video, animation, and e-commerce applications to facilitate a fully functional website. Students will apply human interface guidelines, standard based structures, and design and development principles to create accessible, usable, and captivating web experiences geared to today's marketplace.
A two- or three-year diploma or a degree in computer science, information technology, or computer programming or in a related field.
Or
Experience in a related background, i.e., digital media design, computer
programming, graphic design would be an asset
Interest and enthusiasm for today's newest technologies and strong computer literacy.
The language of instruction at Atlantic Business College is English. In addition to the academic admission requirements, all applicants for whom English is not their first language and/or who are coming from countries where English is not an official language must provide proof of language proficiency.
Applicants must meet ONE of the following criteria to meet Atlantic Business College's English Language Proficiency requirements:
English language Proficiency:
TOEFL – Test of English as a Foreign Language Internet based test (IBT) – Overall 80 with the minimum in each component: Reading 20; Listening 20; Speaking 20; Writing 20. or
International English Language Testing (IELTS) Academic Level with scores at or above overall average of 6 AND no band below 5.5 or
(IELTS is not required if the candidate is from an English-speaking country.)
Pearson Test of English (PTE Academic). Minimum score of 58 with no subject test less than 49 means (49L,49W,49S,49R)
Canadian Academic English Language Assessment Test (CAEL) (the online or in-person test). Overall band score of 60
CELPIP: Overall 7 no band below than 6(6R,6L,6S,6W)
Semester 1
Responsive Site Design
Image Manipulation
JavaScript Programming
Semester 2
Web Site Security
Database Design and Maintenance
Advanced Programming with .NET
Semester 3
Database Connectivity using Advanced Controls
Application Development for Android
Data Visualization
Semester 4
Strategic Planning for Effective Customer Service
Designing Effective E-Commerce Sites
Web Design Capstone
Analyzing Web Traffic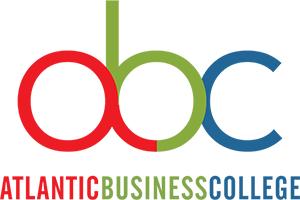 We are now accepting applications for international students.
APARTMENT RENTAL INFORMATION: